HOW TO DESIGN A PULL UP BANNER
Pull up banners are a very effective method to get your brand noticed at a defined location. Typically you will see pull up banners used at exhibition shows, demonstrations and trade fares. You may also occasionally see them in offices and stores, the location doesn't really matter – it's how you present the information that counts.
These days you can easily find pull up banners at very reasonable print costs. This is the print side of things where the printer will take the file you have supplied them with and print it in large scale. This will then be trimmed, attached to the pull up banner frame and wound inside the casing. This is then popped inside the convenient travel bag and you are all set to transport your banner wherever you may need to go.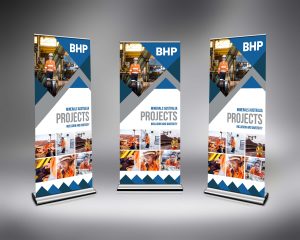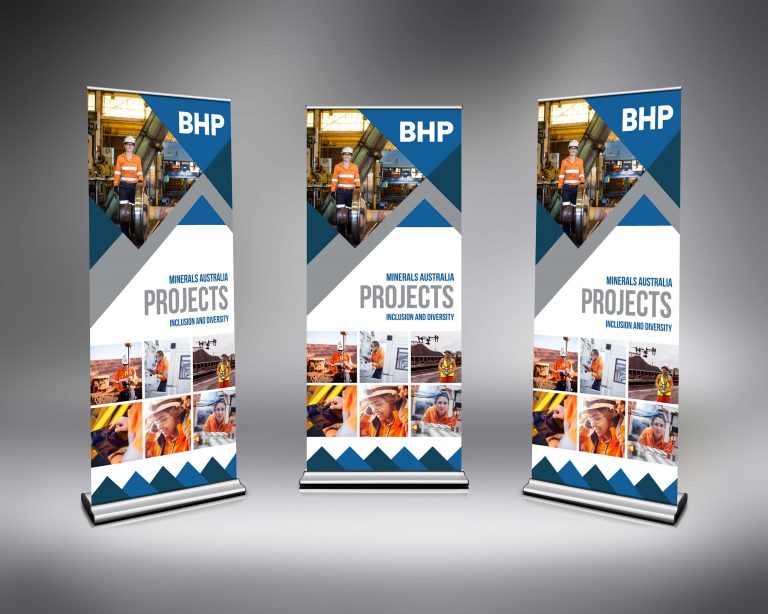 There is a step before this however, a far more important step that will determine whether your banner is noticed or just merges with the many other banners prospective clients see daily. This is the pull up banner design stage. A clean, clear and effective design will be the determining factor in deciding whether your banner works as a marketing tool for you.It is after all a marketing tool which needs to pay it's own way, and should directly, or indirectly contribute to sales.
So what are some of the things you need to consider when having a designer create your ideal pull up banner design ? The first is the graphics ! What image do you want to present as your key message. This can either be digital graphics or photography. You want the image to re-enforce the message you want to convey. This could be anything from a happy home for a construction company to people enjoying parklands for a local council. The key is to evoke an emotion – happiness, contentment, desire etc etc. You want your viewer to relate to the image shown.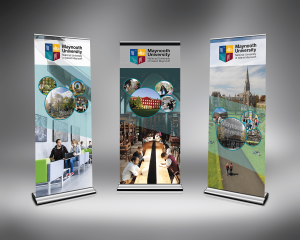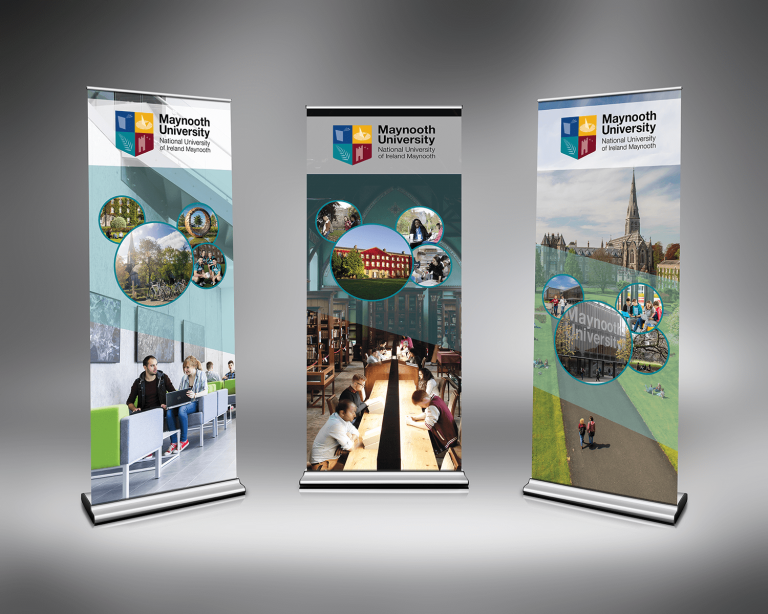 Now that your viewer has taken in the image and gotten a feel for what your banner is about, you want to re-enforce this with an attention grabbing message. You have little time and little space so your message needs to be punchy and to the point. You need to convey the essence of what the marketing message / goal is all about in as few words as is effective.
Finally, the third element that will tie your visuals and message together is the pull up banner style. This relates to the colour scheme, fonts and design used. This should be consistent with the company logo and branding to ensure consistency throughout all marketing materials. You want prospective clients to see your banner and immediately recognise it as your company.
You can check out some of our pull up banner designs here.