We can create wonderful graphs and infographics to enhance the appeal of your annual report.
With our designs your shareholders will have a perfect summary of how your financial year has progressed.
We present your financial data as easy to read graphs and images, making the report far more engaging for your readers.
WE CREATE CLEAR, CONCISE ANNUAL REPORT DESIGNS FOR PUBLIC CORPORATIONS ALL OVER IRELAND







Pixelo designed several ads and campaigns following our brand guidelines. Their art work was creative, professional and always on time.
Choosing to work alongside Pixelo was the best decision that the International Office at Maynooth University could have made. The...
I engaged Pixelo when I started up the "Punchin' Parko's Exercise Program", a unique program which helps persons with Parkinson's...
Pixelo Design did a great job on our company logo. Aengus understood our exact requirements and delivered way beyond our expectations....
We used Pixelo Design for designing our company logo and the label of our liquor bottles. It is one of...
Having worked with Pixelo recently on a consultancy business I was setting up. In the first instance, regarding our logo...
I have had the pleasure of using Aengus from Pixelo for various design jobs for many years now. He has...
Lush Media, publishers of online pharmaceutical news service Pharma in Focus, has been working with Pixelo Design for more than...
Pixelo were very easy to work with. They put my vison to paper and I couldn't recommend them more. The...
Pixelo Design done a great job on creating a brochure for my company. From my first contact with Aengus it...
I have had the pleasure of dealing with Pixelo several times & found their service to be excellent. They are...
Pixelo are really easy to deal with and took all the fuss out of designing my promotional items. Their turn...
Thanks to the team at Pixelo for making the entire design process so easy. We will definetly be using you...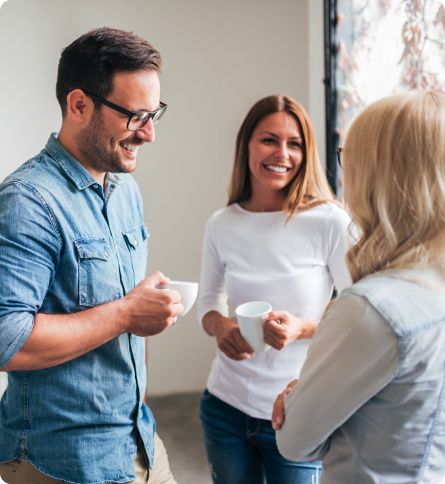 Design services for your next annual report
Pixelo
creates an engaging, informative and easy to digest annual report design to help your customers and shareholders to analyse the financial year with ease and clarity.
As a Company, you may have the responsibility to provide your shareholders, investors or managers with a comprehensive annual report of the financial year. This is why Pixelo designs work with you to create comprehensive annual report with company, easy to read and visually appealing data in the form of infographics. As well as other forms of data that you may require to show your shareholders in the report.
Why choose Pixelo Designs for your Annual reports designs
With experience in all private and public sector companies, Pixelo enables businesses to convey the annual financials standings in a clear and concise message. With a passion for design and drive to covey your annual report as easy possible, when you choose Pixelo, you know that you will be getting an annual report design that is;
-Designed for your needs. At Pixelo, we partner with all of our clients to get a complete understanding of their needs, as well as their intentions on what needs to be highlighted during the annual report design.
- Has fast turnarounds. With pressure to get the annual financial report to shareholders as quickly as possible, the Pixelo team pride itself on being able to create an inspiring report with a fast turnaround, meaning that your investors will have your report before they even know it.
- Is Engaging, Informative and Easy to read. Pixelo has created a number of annual reports that are all about conveying your data clearly, highlighting the positives and helping to drive your shareholders and investors into the next financial year's targets and goals to a number of different public corporations all over Ireland.
Contact Pixelo for your next Annual Report design
To achieve great annual report design requires a combination of clear financial reporting, interesting infographics, concise content structure and high-quality print. This may not always be a quick and realistic task for someone with many different hats and responsibilities to perform. Whereas Pixelo is ready to jump in and assist you in transforming your data into something your investors can digest easily while enjoying the quality design and look and feel of a glossy printed report.

For more information on our annual design services, or to find out how we can best suit your design needs, feel free to

contact us

.
Tell us what you need in your Annual Report.