We listen to what you have to say. It's only in listening that we can get a feel for the vision you have for your brands future.
We create great looking graphic designs for a range of marketing methods. Whatever your business needs to put out, we have the designs to maximise impact.
We improve your brands public perception with smart designs and snazzy branding. Keep your public appearance up to scratch with Pixelo.
GRAPHIC DESIGN COMPANIES ARE NOT ALL CREATED EQUAL







Pixelo designed several ads and campaigns following our brand guidelines. Their art work was creative, professional and always on time.
Choosing to work alongside Pixelo was the best decision that the International Office at Maynooth University could have made. The...
I engaged Pixelo when I started up the "Punchin' Parko's Exercise Program", a unique program which helps persons with Parkinson's...
Pixelo Design did a great job on our company logo. Aengus understood our exact requirements and delivered way beyond our expectations....
We used Pixelo Design for designing our company logo and the label of our liquor bottles. It is one of...
Having worked with Pixelo recently on a consultancy business I was setting up. In the first instance, regarding our logo...
I have had the pleasure of using Aengus from Pixelo for various design jobs for many years now. He has...
Lush Media, publishers of online pharmaceutical news service Pharma in Focus, has been working with Pixelo Design for more than...
Pixelo were very easy to work with. They put my vison to paper and I couldn't recommend them more. The...
Pixelo Design done a great job on creating a brochure for my company. From my first contact with Aengus it...
I have had the pleasure of dealing with Pixelo several times & found their service to be excellent. They are...
Pixelo are really easy to deal with and took all the fuss out of designing my promotional items. Their turn...
Thanks to the team at Pixelo for making the entire design process so easy. We will definetly be using you...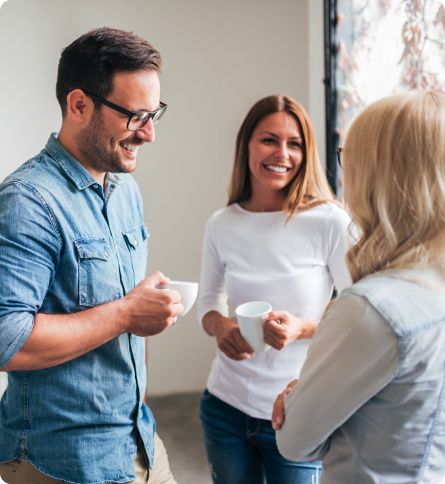 Is your company in need of some quality graphic design, a boost to it's look and feel perhaps.
Pixelo Design is the leading graphic design company in Ireland and specialises in creating eye catching graphic designs to help promote your brand. Like a good suit, design is imperative in the perception of your company. Excellent, and consistently excellent presentation rings a bell with clients and tells them that you are willing to invest in your appearance, something that goes a long way. Would you hire someone in a nackered ol' suit, I don't think so, so make sure you look the business, we can help.
Tell us about your graphic design needs.