Creating stunning brochures
We create those visually stunning high-end brochures that your customers will just love.
Your competitors already use us
There is a very good chance those awesome brochures your competitor has are actually designed by us
Other agencies charge an arm and a leg for what we produce daily. Try us for a quote, you will be pleasantly surprised.
WE CREATE VISUALLY STUNNING BROCHURE DESIGNS FOR IRISH BUSINESSES IN THE KNOW.







Pixelo designed several ads and campaigns following our brand guidelines. Their art work was creative, professional and always on time.
Choosing to work alongside Pixelo was the best decision that the International Office at Maynooth University could have made. The...
I engaged Pixelo when I started up the "Punchin' Parko's Exercise Program", a unique program which helps persons with Parkinson's...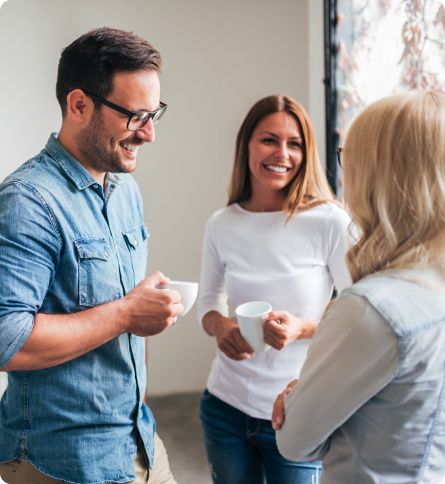 Choose Pixelo for your Brochure design
When it comes to brochure design, you want your design to act as a non-stop marketing whiz for your company. Even when you're not around, your brochure should be helping to sell your products and services & to convince prospective clients, all while leaving an impression. At Pixelo, not only do we understand that you want the very best look for your business, but we also understand the importance of having it delivered in the quickest way possible and ideally, it doesn't cost you an arm & a leg to get it.
Partner with Pixelo for your next Brochure Design
At Pixelo, our team of expert and creative designers work hard to help your dreams become a design reality, this is why we partner with you to create the very best brochure for your business so you can get on with targeting those new clients and converting them to paying customers - which after all, is what it's all about. Our brochures are designed to not only look good but to present the information in the best possible way for your client's reading pleasure. Regardless of how complex the content is presented, we will design your brochure with understanding and visual appeal in mind.
Why Pixelo is the perfect fit for your brochure design choice.
As Brochures are a vital part of promoting and advertising your business and products, you will need to find a company that not only exceed your expectations but that can deliver your designed brochure in a tight turnaround time. This is why we work hard in building a brand that you
not only trust but that can deliver on their promises and more. When you choose Pixelo, you can be confident that you will receive a brochure design that is;
Affordable, Designing and printing a high-quality and attractive brochure, shouldn't cost you an arm and a leg. This is why we not only design attractive and high-quality brochures, but we also charge affordable rates as well.


Designed for your needs, as stated before, Brochures are a vital part of promoting your business and products, which means that creating a brochure to communicate that effectively is a must. At Pixelo, we partner with all of our clients to get a complete understanding of their needs, as well as their intentions on what needs to be highlighted during the brochure design.


Engaging, Informative and Easy to Read, Pixelo has created many unique and informative brochures for a variety of different businesses, meaning that there is no product or business that we cannot design a brochure for. Our brochures are designed to promote and advertise your business in the most engaging, informative and simple way possible.

Regardless of whether you opt for print or digital only brochures, Pixelo Design has the skills to create beautiful and eye catching brochure designs for your business. We can supply them ready to print, as a pdf and even in flipbook style. Get in touch with us today to see how we can help design your next brochure.
Let's discuss your brochure design project.