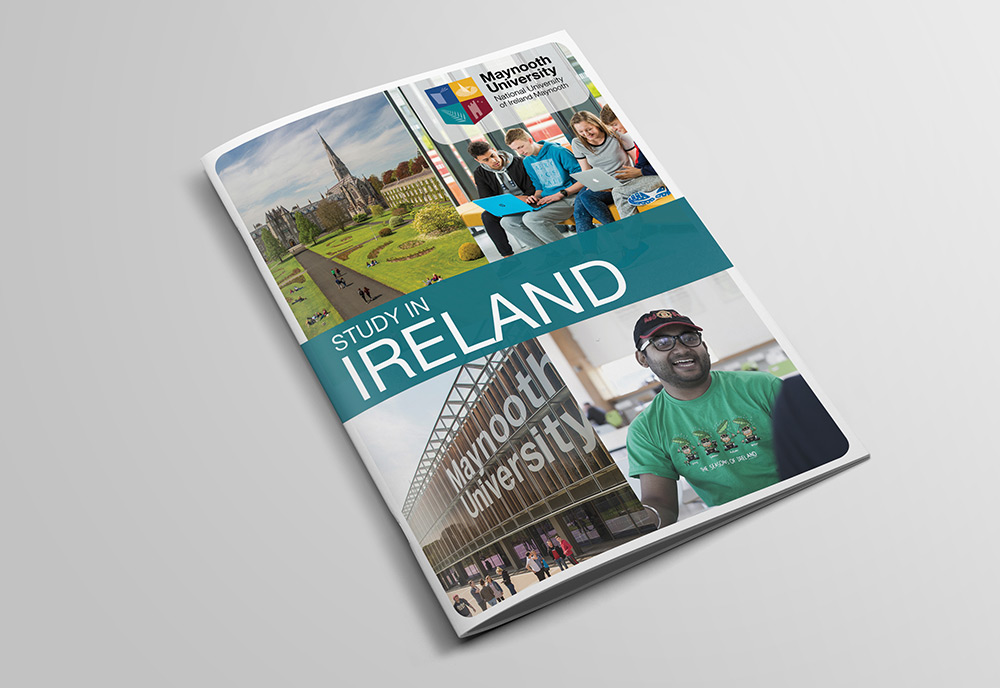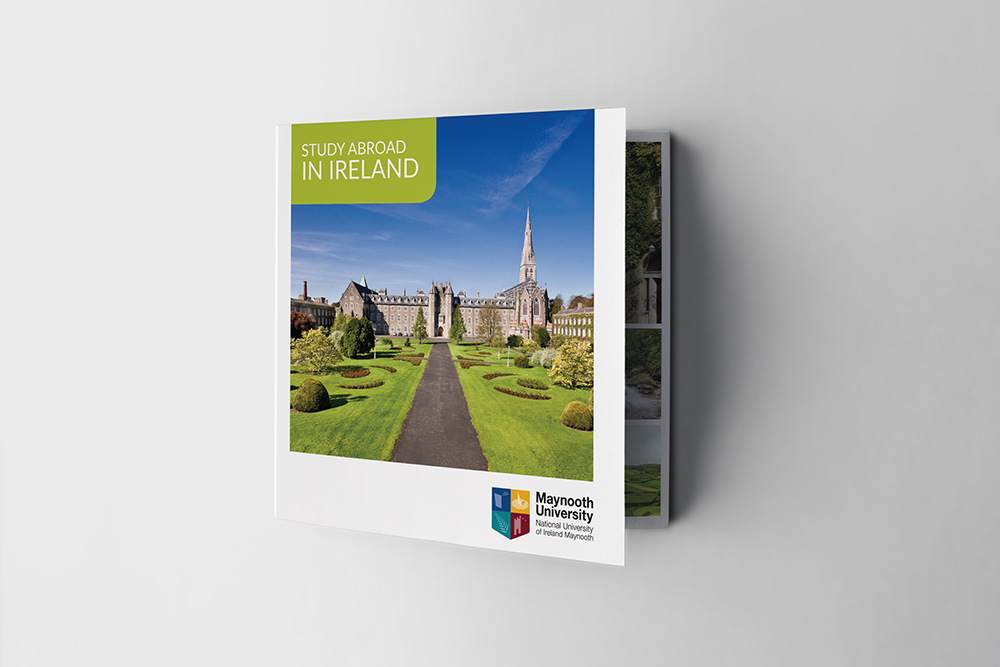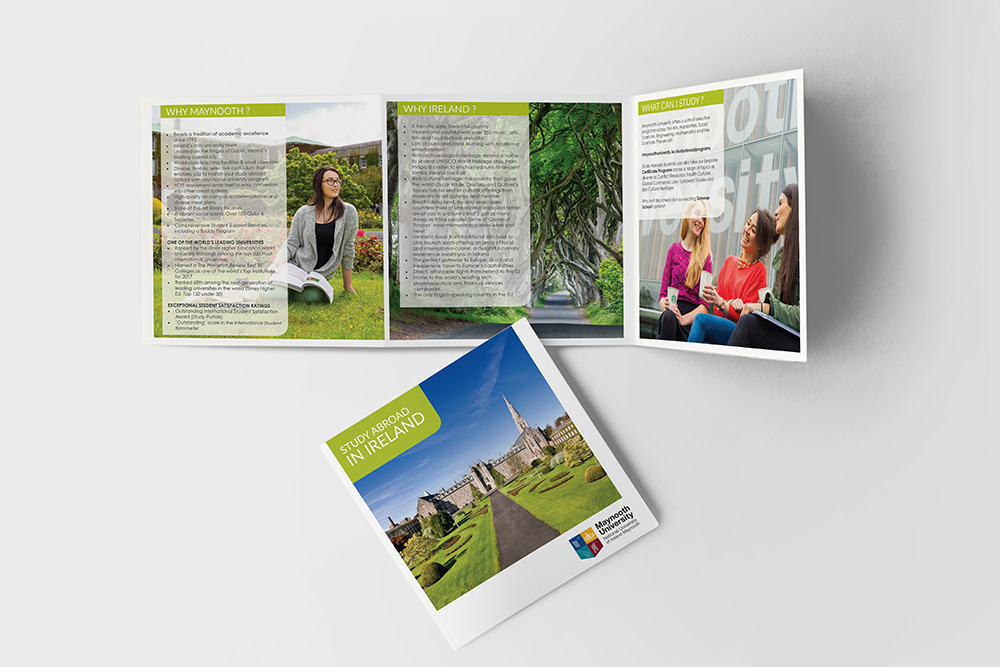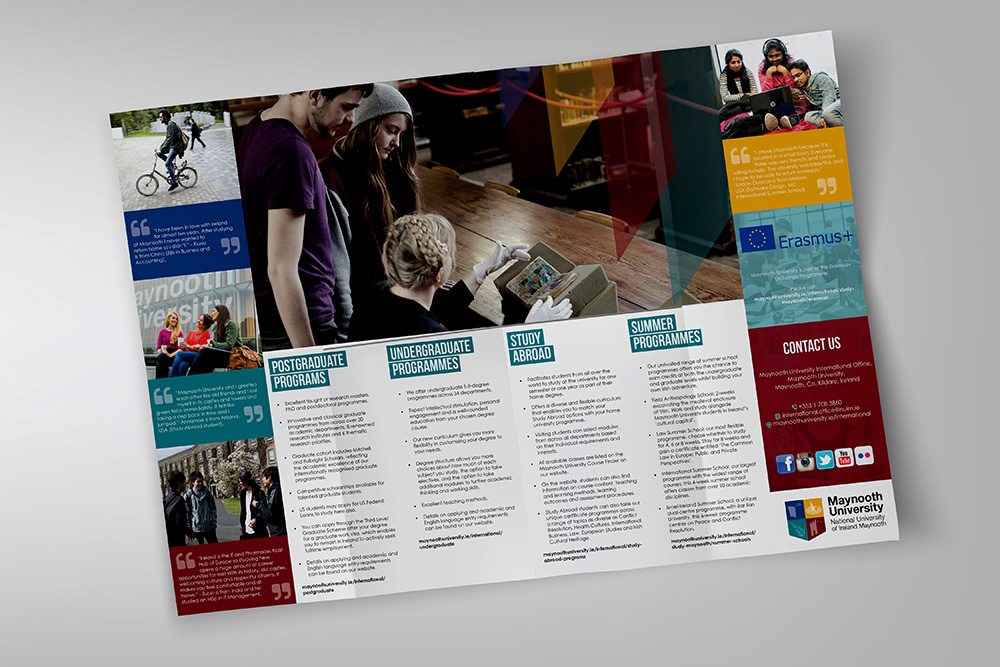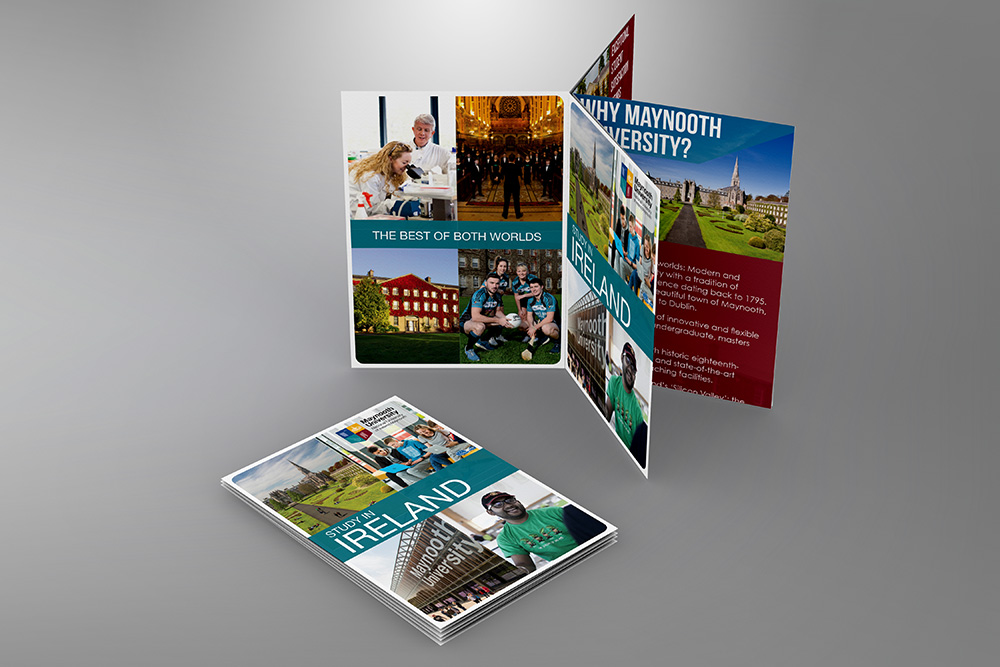 COLLEGE BROCHURE DESIGN
For this project we were tasked with creating the marketing materials for one of Ireland's largest Universities in their campaign to attract students from overseas.
The brochures, comprising of a Z-Card design and Tri-Fold design, were laid out in such a way as to convey a sense of the University's history, achievements and offerings to the prospective students. Design style was both cheerful and modern and tailored to both the American and India market for which the brochures were respectively designed.
Categories:
BROCHURES
Date:
Nov 20, 2019