LET'S DESIGN YOUR LEAFLETS
Short, sharp and to the point, our leaflet designs get your message across quickly.
Help boost customer engagement with your products and services by keeping them aware of your latest offerings.
Leaflet design and print is a great, and cheap way to get your marketing out to would be clients.
WE CREATE ATTENTION GRABBING LEAFLET DESIGNS FOR COMPANY'S LIKE YOURS







Pixelo designed several ads and campaigns following our brand guidelines. Their art work was creative, professional and always on time.
Choosing to work alongside Pixelo was the best decision that the International Office at Maynooth University could have made. The...
I engaged Pixelo when I started up the "Punchin' Parko's Exercise Program", a unique program which helps persons with Parkinson's...
Pixelo Design did a great job on our company logo. Aengus understood our exact requirements and delivered way beyond our expectations....
We used Pixelo Design for designing our company logo and the label of our liquor bottles. It is one of...
Having worked with Pixelo recently on a consultancy business I was setting up. In the first instance, regarding our logo...
I have had the pleasure of using Aengus from Pixelo for various design jobs for many years now. He has...
Lush Media, publishers of online pharmaceutical news service Pharma in Focus, has been working with Pixelo Design for more than...
Pixelo were very easy to work with. They put my vison to paper and I couldn't recommend them more. The...
Pixelo Design done a great job on creating a brochure for my company. From my first contact with Aengus it...
I have had the pleasure of dealing with Pixelo several times & found their service to be excellent. They are...
Pixelo are really easy to deal with and took all the fuss out of designing my promotional items. Their turn...
Thanks to the team at Pixelo for making the entire design process so easy. We will definetly be using you...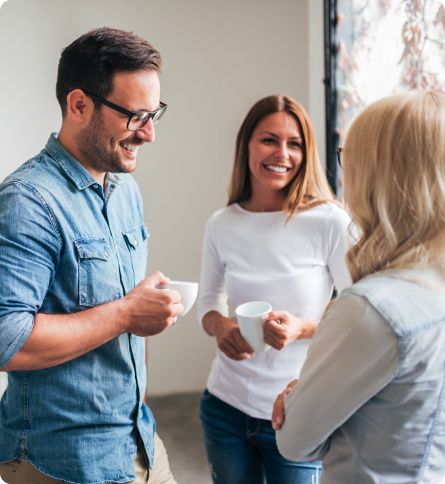 Leaflet design is a wonderful and inexpensive way to push your promotions. Couple your leaflet printing with delivery and you can make sure that your service offerings are being delivered to the right prospective customers.
Ideal for businesses marketing new products or local services, leaflet design can help drive your marketing aims while keepings costs down.